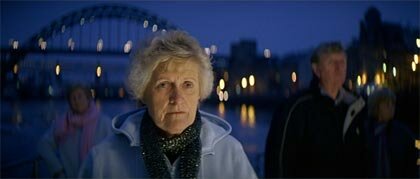 Twilight
premiere
Twilight is the fourth 35mm film in the Civic Life series of six in which desperate optimists look into the hopes and fears of the disparate communities upon which they turn their lens. Shot in a boat on the Tyne against the spectacular backdrop of the seven Tyne Bridges, Twilight is an intimate exploration of the ebb and flow of life involving 5 older residents from Tyneside. The film was shot on the 18 May 2005 in one single take.
Twilight has been commissioned especially for navigate.


desperate optimists
desperate optimists are Christine Molloy and Joe Lawlor. Hailing from Dublin, Ireland they have lived and worked in the UK since 1987. For over ten years desperate optimists have been making works for a variety of media and contexts including film, video, digital arts, performance and radio.